Welcome to The Showpros Group
The Showpros Group is a creative agency and live event production company. We work with companies and organizations to create memorable experiences through Business Theater™, multimedia presentations and video. We work with our clients, learning their goals and creating events that strengthens their brand and purpose.
Founded in 1978, The Showpros has become a leading single source meeting communications producer to Fortune 500 corporations and non-profit/community organizations nationwide. From developing a thorough knowledge of business requirements and understanding audience needs, The Showpros has effectively designed and produced meeting communications programs that have created positive impact and excitement.
Who is The Showpros Group?
Our Skills
Creative Services, Content Development 90
Design, Production, Videography 95
Marketing & Brand Development 85
Live Event Production, Staging and Stage Management 95
Meet Our Team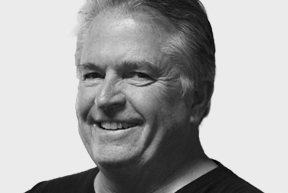 John is an award winning producer, director and videographer with over 30 years in live entertainment. A theater major alum of Cal State Fullerton, John turned his love for all things inspirational into an life of creating thousands of memorable events around the world. John founded Showpros in 1978 as a full-service event production company and through his leadership has grown Showpros into a premier entertainment organization. John is also an active advocate and philanthropist giving energy and resources to multiple organizations including  Goodwill, Boy Scouts of America, American Diabetes, AIDS Services Foundation, Laguna Beach Art Museum.
Ken has film and editing expert with more than 20 years studio and field experience. Working mostly on corporate video and events, his work includes the Republican National Convention, PBS, Discovery Channel, multiple live concerts and events, and as camera operator on an independent film production company.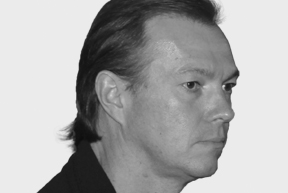 Erik brings several years of customer service and production experience to our team – from behind the scenes Erik manages our crew and keeps sets and events running smoothly.
Bruce is a recognized marketing and branding expert and has spent several years producing and directing high-profile events including the Deloitte & Touche Fast 50, VentureNet Venture Capital Conference and ACG InterGrowth. Bruce has served in senior marketing leadership roles with leading national and international firms including Deloitte & Touche, Allen Matkins LLP, Rutan & Tucker LLP, and Brobeck.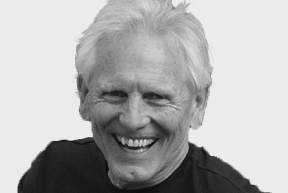 Gar has an extensive background in corporate media production, photography and graphic design and new media technologies.
What Client's Say
AMAZING!  My sincere gratitude for your amazing work this year.  It was flawless and perfectly executed.  The videos….WOW! I feel my vision came alive and my ideas took flight.

Mina Trujillo,

Assoc. for Corporate Growth, Los Angeles
Now that I am back in France, I would like to thank you once again for your invaluable contribution for the Magnificat Day of Faith. Your help truly made this day a resounding success. Please allow me to express one word in French: "MERCI!"

Pierre-Marie Dumont,

Magnificat
"Unbelievable creativity, technical knowledge and so darn fun to work with! …. You think of everything!"

Beverly Petty,

Merit Properties Management, Inc.
I heard nothing but wonderful things about the services you provided and your very professional staff. People were raving about the decor, the lights on the building, and the overall set up. As always, you killed it and it was a pleasure working with you!

Sarah Strozza,

Laguna Art Museum
Our Happy Clients